Petty's Auto & Electrical Service


Welcome to the online home of Petty's Automotive and Electric Service. We strive to maintain our image as a customer service based repair shop that has your best interests in mind.
Petty's auto service has been in business since the early 1980's under the ownership of Bill Petty, where he established a strong customer base, built on integrity and getting the job done right the first time. During his tenure Petty's received many accolades from repeat customers who were more than happy to refer our shop to their friends and family.
In 1991 Don Zaiser took over, and continued to build on the same values that Bill established. Since 1991, we have strived to keep ahead of the competition by keeping up with the technical advances in the automotive industry by purchasing factory approved repair and diagnostic equipment, and by investing in manufacturers training classes then measuring by ASE testing and certification.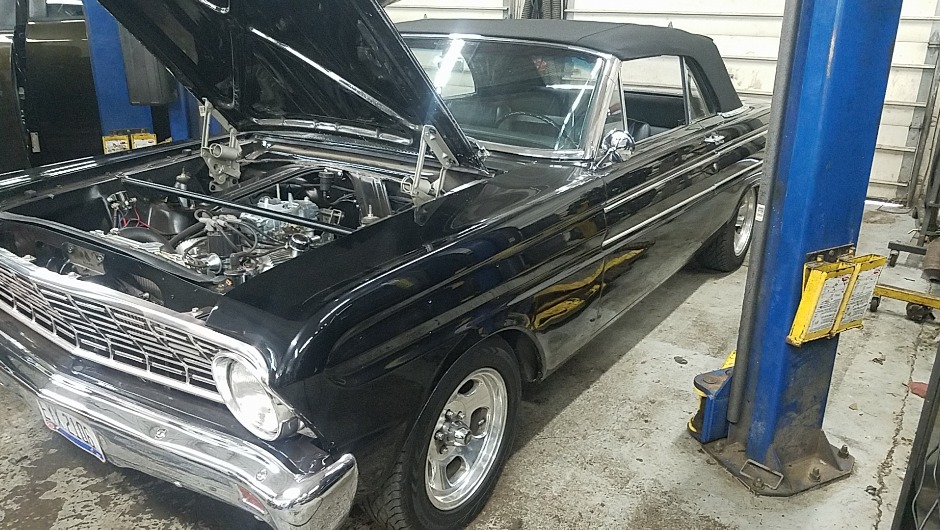 1964 Ford Falcon Sprint
On this visit, we replaced the timing cover gasket and timing cover. We also made sure all the guages were working as they should. We also installed and rewired a factory type of tachometer. We installed a fuel nozzle relocation kit.

1927 Chrysler
This vehicle was towed in. The rear differential was out. We rebuilt the rear end, replacing all the bearings and seals. We also obtained and replaced the Ring & Pinion. He was able to drive it out of the shop, but because of the distance, he opted to tow it.
1971 Pontiac Firebird
This visit consisted of many items. It was his first visit here. We replaced the timing cover gaskets, upper and lower radiator hoses. We installed a new intake and fuel injection system. We also installed a new distributor. We checked and made repairs to the HVAC system. Fabricated and replaced the Transmission cooler lines. We also wire in a new fuse box, along with rewiring the guages. We wired in a new keyless entry system. We rewired radio AMP in the trunk and reworked the wiring harness. We replaced broken motor mounts and installed new headers. We custom built a new "H" pipe to work with the new headers and the existing exhaust. We also installed a new serpentine belt assembly with all new brackets. We resealed the power steering pump and recharged the Air conditioning system. The vehicle is coming back to have a High performance engine installed.
MEET THE ELITE PETTY'S TEAM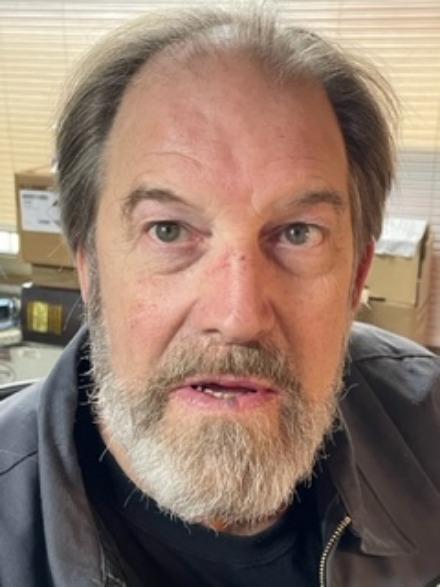 DON ZAISER
OWNER/ TECHNICIAN
45+ yrs experience
ASE Master Certified in ALL Vehicle systems
ASE L1 Advanced Driveability Certified
MACS A/C Certified
MACS A/C Training Certified
Union 76 Master Certified
University of Wisconsin Milwaukee Certified Dispute Resolution Board
Snap-On OBD II & III Advanced Level Certified
Served on the Better Business Bureau Board of Arbitrators since 1995
Wagner Certified on ABS systems

DON GUITTAR
TECHNICIAN
Don has over 15 years in the Automotive Repair Industry. Don has experience in fabrication . Don is also versed in electrical systems diagnosis and wiring.
OTHER CERTIFICATIONS INCLUDE:
Platinum Honda certification
5 Star Chrysler certification
Mac's certification
AC Delco certifications
GM SRS/safety system certification
JOHN NELSON
TECHNICIAN
John has over 30 years experience in the automotive repair industry. John is ASE certified in electrical and electronic system. He is also certified in Heating and Cooling as well as Engine Performance, Automatic Transmissions, Manual Drive Transmssions, Steering and Suspension and Brakes.
CAMERON HOLMES
TECHNICIAN
Cameron graduated from Arizona Automotive Institute.
He has 5 years in the automotive industry. After working at other shops, he has decided to make Petty's home.
He is working on his ASE certifications.
Mac's certifications in Air Conditioning and HVAC systems.
NICK TAYLOR
SERVICE ADVISOR
Nick has 39 years in the Automotive industry. He spent 28 years with NAPA AUTO PARTS in Sales and Management. He has 11 years experience in the Automotive repair industry.
"Petty's is fantastic at diagnosing problems with cars. I have taken my old Toyota to them, and when I recently took my wife's Ford in to them, they asked me how my car was doing. They have always been reasonable, and they can tell you what you absolutely need to fix, and what will need fixing in the future to prevent costlier repairs. I highly recommend them. They were able to diagnose problems with my wife's car that the dealer were not able to diagnose."
Miguel S
"Dealership quality work at non dealership prices. Honesty and truthfullness with no smoke. Great and professional mechanics with follow up after the work is completed"
Jeff R
"Petty's took care of my classic Camaro. They were able to effectively diagnose a repair outside of my ability. Undaunted by a carburated engine, timing, etc., Petty's has the knowledge to fix the problem without relying on a computer readout. Not to mention, the repair was made to look factory - they appreciate the aesthetics of a restored car. Highly recommend!"
Benjamin W.
"I was having trouble with the carburetor on my 1987 Olsmobile Cutlass Supreme. It is the E4MC computer controlled carburetor that I wanted to keep origional to the car. There are not many shops that are willing to work on the computer controlled quadrajet. I called Petty's to see if this is something that they would be willing to work on. Yes was the answer, and there was no hesitation about it. That gave me the confidence that my carburetor would be repaired properly. I dropped the car off at Petty's (January 2021) and received a call that the jets in the carburetor weren't functioning properly and that the carburetor needed rebuilt. When I picked up the car it idled smooth, had no hesitation at acceleration, and no more check engine light.In March 2021 I took my Oldsmobile back to Petty's and had the AC compressor replaced and the system recharged. I drove the Oldsmobile to Nashville, Tennessee in August 2021 to the Oldsmobile Nationals. The car performed flawlessly and the AC had no trouble handling those hot summer days. I'm planning on taking the Olds to Nashville again this year for the 2022 Oldsmobile Nationals.Thank you for being willing to work on something that a lot of places wouldn't touch. I have confidence that if I need anything in the future that Petty's will be there to take care of it."


Mark S.
"They are the place to go for electrical issues hands down. My van has been sitting for a while and I needed computer and wiring harness for it. They trapped the mouse who broke everything and now I have that mouse running on a hamster wheel generating electricity to pay for my very reasonable bill."
William D.
Here we have some forms that you can fill out that
will help us get to know you and your vehicle before you bring it in for service.
Just print out the one that applies to the issue you are having and
mail, fax or bring it in for us to have a look at.
Alignment- This form relates to the alignment of your tires and how they ride on the road (Eg: Drifting)
Brakes - Tell us about how your brakes are. Squeaking, or vibrating could be from your brakes.
Driveability - Tell us about how your vehicle is performing overall, does it feel like it hesitates when you put your foot on the gas? Perhaps it is shifting too hard.
Engine

- Does it sound like there is something strange going on under the hood? Maybe you're overheating.
Intermittent Problems - Read this if you believe that the issue is intermittent.
History

- Sometimes a previous repair can lead to the solution to a current issue. Let us know what your vehicle has been through.
Suspension - Has your vehicle been cornering different or been making funny noises when you go over a bump?
Water Intrusion
- Is there a flood in your floor board?